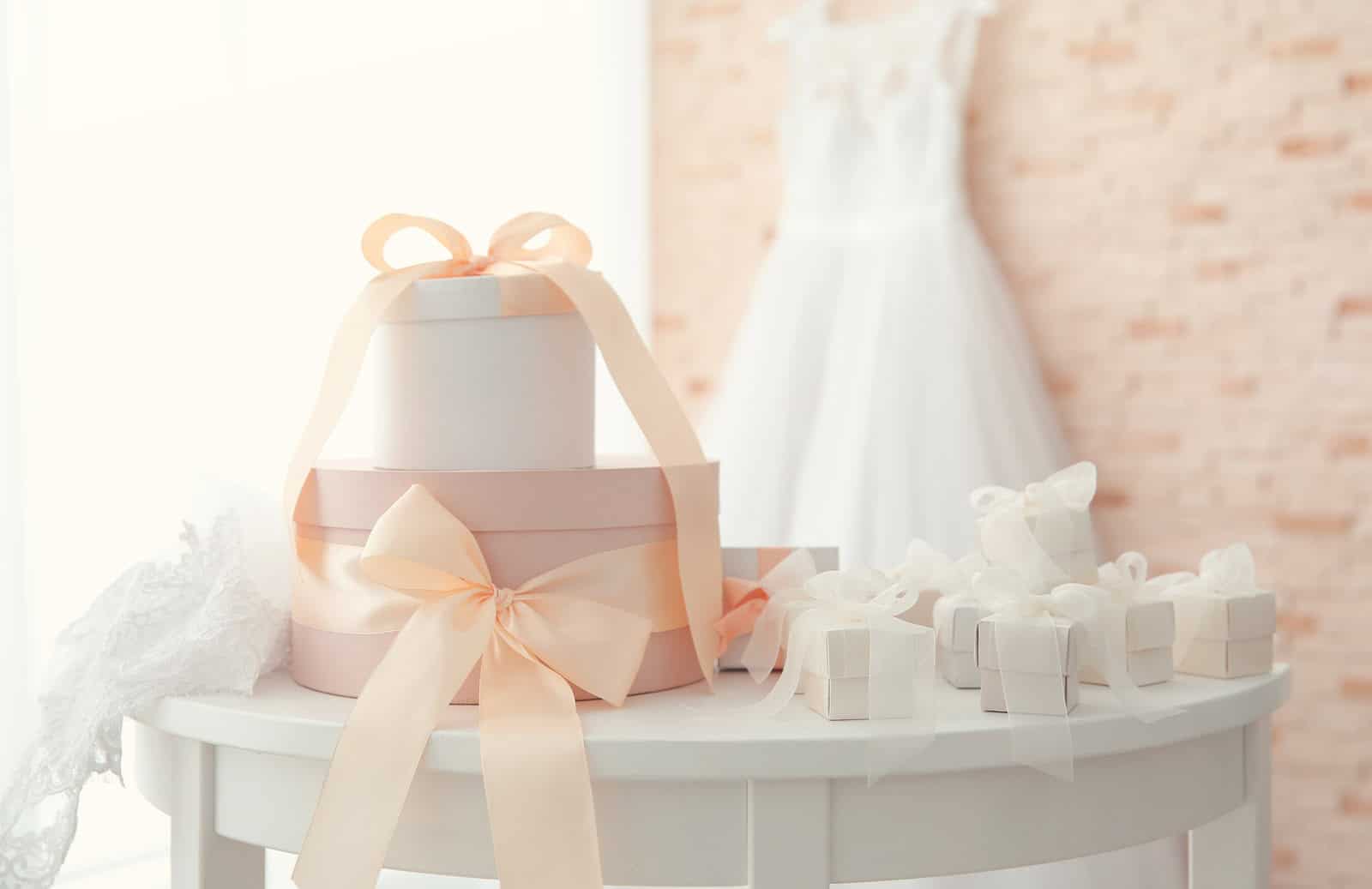 While all of your wedding guests are precious to you, the people you picked to include in your bridal
party deserve to be treated especially well on the big day. After all, they've gone above and over for
you and your fiancé, so it's crucial that you reciprocate by showing your gratitude. Your bridal party
most certainly lent more than simply a helping hand during your wedding preparations, despite the
fact that they were more than delighted to assist you on your way down the aisle. The majority of
the time, wedding parties spend extra money while assisting and enjoying. Aside from the money,
they adore you and have supported you through every planning issue. So why not appreciate them
by giving them amazing and heart-warming gifts.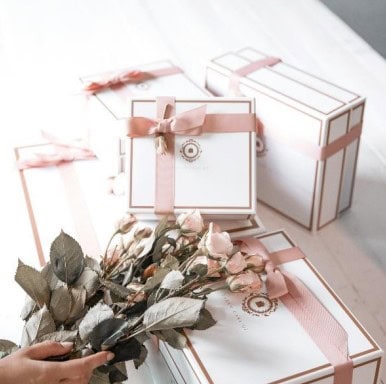 Finding the proper gifts to express your gratitude to your complete bridal party can be tough,
especially when you have so many other things to worry about when planning your wedding.
Because this is such a wonderful occasion for you all, it's worth taking the time to research gift ideas
that are unique to each wedding attendant.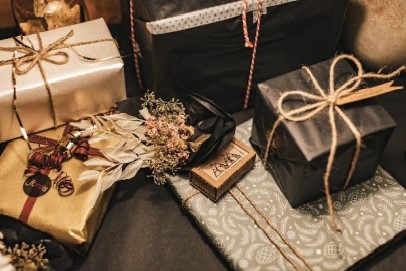 Some of the most significant individuals in your life are your bridesmaids, groomsmen, and parents.
You'll rely on them not only for emotional support, but also for a considerable investment of time
and money in the months leading up to your wedding and on the big day itself. While your gifts to
your wedding party should express your love and gratitude for everything, they have done for you
and your fiancé, they should also reflect the fact that attending a wedding party can be costly.
Groomsmen and bridesmaids frequently spend hundreds of dollars on bridesmaid gowns or suits,
new shoes, and bachelor/bachelorette parties In exchange, it is proper etiquette to give a suitable
gift to each member of your wedding party.
With so much on your mind, it's tempting to believe that choosing amazing bridal party gifts is
impossible! As you'll need special gift ideas for bridesmaids, groomsmen, and parents with a variety
of interests and personalities, not to mention varied ages, the best advice is to keep it simple!
Traditional wedding party gifts for both bridesmaids and groomsmen are customised wedding party
gifts. Personalised jewellery and matching cufflinks for groomsmen are two other unique and
considerate bridesmaid gifts. Individual gift baskets tailored to their personality are easy to put
together for something more lavish that they'll appreciate.
Giving gifts should always be deliberate and thoughtful. When it comes to choosing the proper gifts
for your wedding party, the rule of thumb is to give goods that make your guests feel unique. This
could entail personalising each item, choosing something that matches their interests, just selecting
cute bridesmaid gifts in their style, or putting together bridesmaid gift baskets full of helpful or
pampering items. It's also not required to get everyone the identical present. Consider giving each
party participant a unique present based on their interests and personalities.
Taking all this in consideration you can summarize your chosen gifts to the customized thank you gift
bags offered by party by imagination, a sweet thank you gesture from your side towards all your
guests and appreciating them for joining your big day.
For such purposes Party By Imagination offers wedding personalised sunglasses that you can use in
your bridal party or at any other fun function of your wedding.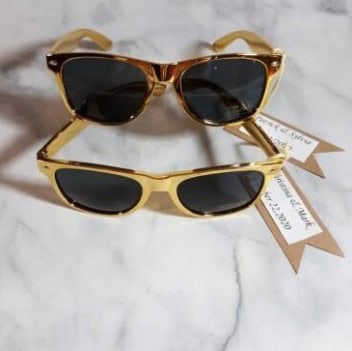 After the party gets over and it's time to present some gifts to your squad who have joined you for
your bride's party. These personalized thank you gift bags are a stylish option. Thanking your close
one for joining you and celebrating your bride's party is also veritably important. These are the
people who will accompany and support you on your D-Day. Party by imagination offers you stylishly
personalized thank you gift bags to present gifts to bridesmaids, friends, maid of honor, and
everyone. A sweet gesture of thanking them.
You can make these personalised thankyou gift bags by combining two or more colours to create a
magnificent and exquisite thank you bag is also a fantastic option. A simple and attractive thank you
bag can be made with a purple and brown combination. Then you may personalise the bag by
writing your name on it. It's also fine if you wish to provide the guests' names. This is a great concept
for a bridal party with a small number of attendees. As an alternative to save time you can also order
these customised thankyou gift bags from Party By Imagination.
Giving gifts to your girlfriends on your bridal party in these personalized thank you gift bags is a
perfect volition while presenting your bridal party gifts to the guest. It would surely make them feel
special and will make them happy.
This elegant personalized thank you gift bag is designed in a simple yet majestic way to thank your
friends and family for joining and supporting you on your D-D Day. This bag is designed in such a way
that's simple but emotional enough for the guests. You can use this type of bag for a big size gift or a
gift conforming to various particulars.
Use your imagination to personalize the thank you bags for an excellent finish. Tell us how you wish
to have customized thankyou gift bags and we will present you the same. As an outcome, your
guests will remember not just the party but also your unique present. Before the guests unwrap the
present, you can cover it with customized thank you gift bags. Giving a fantastic thank you gift bag is
a great way to show your appreciation for the visitors who attend your event