Simple and Elegant Thank You Bags You Can Apply for Your Event
Thank you bags become one of the crucial things when you are inviting people to your event. It is a special gift to say thank you to the guests. Designing a thank you bag doesn't have to be complicated. A simple bag with an elegant design is great. Here, we give you some cool thank you bag ideas.
A Bag with a Colorful Ribbon
A thank you bag made of paper is classy but you can make it a little bit more eye-catching. For example, you can add colorful ribbons such as a red or blue ribbon on the bag. Give a simple accessory that makes the bag looks cute and trendy, such as a small butterfly. Don't forget to give a Thank You word on the bag with an attractive font and model. This bag is simple but impressive enough for the guests. You can use this type of bag for a big size gift or a gift consisting of a variety of items.
A Bag with Color Combination
Combining two colors or more is also a good idea to create a stunning and elegant thank you bag. A combination of purple and brown is good for a simple and elegant thank you bag. Then, you can write your name on the bag. It is also okay if you want to put the name of the guests. This idea is perfect for those who hold a private party or family reunion in which you don't invite a lot of guests.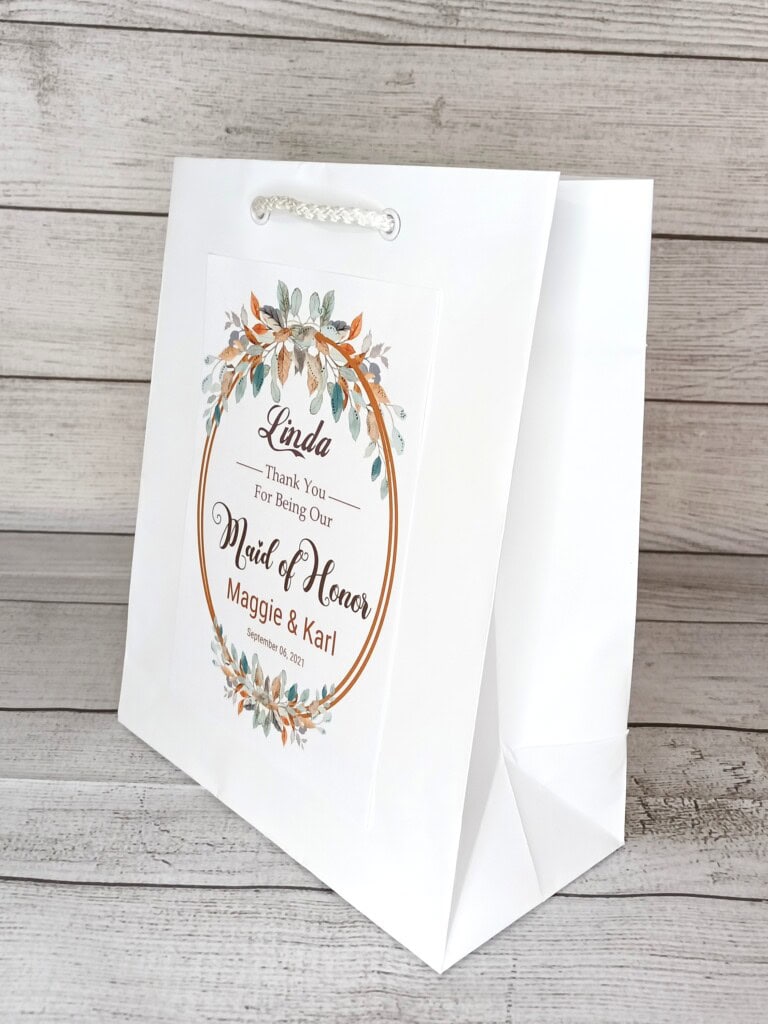 A White Bag
Some people love to use white, including for their thank you bags. A white thank you bag is also simple and clean enough to see. You may add a little bit of contrast color to make the bag look elegant. White is a neutral color, so you can combine it with all contrast colors. Metallic colors are great because it is shiny. This color boosts the elegant theme of the bag. You can also add the reason why you give the guests a thank you bag, such as your name and the event. Putting a ribbon often works for an impressive bag.
A Box
You may choose to use a paper box for the bag. This idea is suitable for you who want to give a little bit heavy or easy to break items as a gift. This bag is stronger than an ordinary paper bag. You can use a white box and customize it with a thank you word and ribbon. It looks simple but you will impress your guests with this thank you bag. The most important thing is that the gift is safe until they open the box. Explore your creativity in customizing the thank you bags or boxes for an outstanding result. As a result, the guests will not only remember the party but also your special gift. You can protect the gift with the thank you bags before the guests open it. Giving a wonderful thank you bag is the way you appreciate the guests that come to your event.